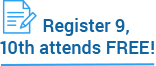 Upcoming Institutes: None currently scheduled
Tuition: $300 per participant
Save
Have Questions? Contact us to learn more, for information on hosting a workshop, or to have a conversation about which offering might be best given your particular situation/needs.
Telephone: 617.873.9785
Fax: 617.873.9601
Email: investigations@terc.edu
Save
Save
Save
In This Course, Participants…
learn about the components and features of Investigations 3
investigate how students engage in the Mathematical Practices
explore how the curriculum supports differentiation and the range of learners
learn how computational fluency is developed K-5
understand how Classroom Routines, Ten-Minute Math, and games support review and practice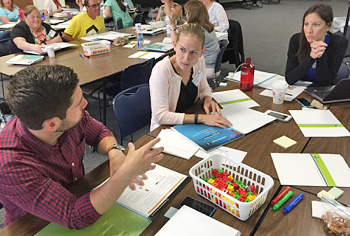 I already knew that I had a huge task ahead of me. Now I have the knowledge and tools to make it happen.
— Participant, Kentucky
Who Should Attend
New and experienced users of Investigations – teachers, coaches and administrators.
Clock Hours
Receive a certificate indicating 12 clock hours upon completion of the institute.
Graduate Credit
Graduate credit is not available for this Institute at this time.