This three-day workshop focuses on how the work students do in the context of number and operations offers opportunities for understanding those operations, and how that reasoning develops throughout the grades. « Return to Face-to-Face Courses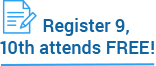 Upcoming Workshops: None currently scheduled
Tuition: $375 per participant
Have Questions? Contact us to learn more, for information on hosting a workshop, or to have a conversation about which offering might be best given your particular situation/needs.
Telephone: 617.873.9785
Fax: 617.873.9601
Email: investigations@terc.edu
Save
Save
Save
In This Course, Participants…
examine how opportunities to make generalizations about the operations are embedded in the number strand of Investigations and consider why they are important
participate in activities, view video, and examine student work to see how K-5 students engage with algebraic ideas
examine the role of representations in this work, and in students' justifications of generalizations they make about the operations
learn how understanding operations contributes to children's development of computational fluency
analyze the teacher's role in making algebraic ideas explicit in the classroom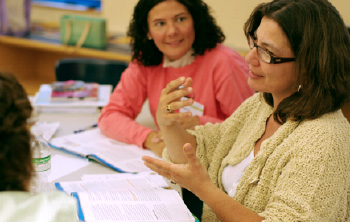 The entire workshop pushed my thinking of why. I had never been asked why we do what we do in math.
— Participant, North Carolina
Who Should Attend
Grades K-5 teachers who have been using Investigations in their classroom for at least one year and/or have attended Implementing Investigations 3 (or Investigations in the Classroom) or Building Computational Fluency.
Clock Hours
Receive a certificate indicating 18 clock hours upon completion of the workshop.
Graduate Credit
Apply for 1 graduate credit through Framingham State University, for an additional fee of $75 paid to FSU. Information and applications are available the first day of the workshop.