Investigations Professional Development


Our Workshops offer hands-on, engaging experiences focused on the work that teachers/coaches/administrators do with their students/teachers around mathematics teaching and learning. Facilitators have extensive experience with Investigations. Sessions involve doing math, looking deeply at math content, discussing and analyzing math teaching and learning, planning, looking at student work, and watching classroom video. 
The specific focus, logistics, tuition, and graduate credits available vary by offering; use the links above to learn more.
Not sure which offering is right for you? Contact us to discuss which offering might be best given your particular situation/needs. 
Interested in hosting your own workshop? Hosting a workshop allows everyone in your school or district the opportunity for a shared learning experience, without travel costs. Contact us to learn more. 
Contact Us
Email: investigations@terc.edu
Telephone: 617.873.9785
Twitter: @Inv3_Math
Save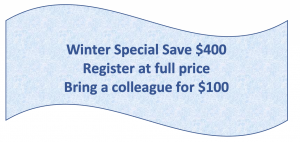 These 7-week asynchronous online courses offer a convenient and affordable opportunity to experience mathematics teaching and learning in an in-depth way. Sessions include doing math, watching classroom video, and analyzing student work. Participants engage weekly (approximately 4-6 hours), at the times that work for them, on a computer, tablet, or smartphone. They share, collaborate, and reflect with colleagues and interact with facilitators who have extensive experience with Investigations.
Have Questions? Contact us to learn more, or for information on scheduling a course for your school or district.
Contact Us
Email: investigations@terc.edu
Telephone: 617.873.9785
Twitter: @Inv3_Math
Work with us to design a customized professional development experience that meets the needs of your teachers, budget, and schedule. Possible focus:
Develop a short- and long-term plan for implementation and professional development
Develop and deepen participants' math and pedagogical content knowledge
Understand the Mathematical Practices of the Common Core
Learn how to use observations to inform instruction, and how to engage students in productive mathematical discussions
Experience collaborative coaching: participants preview a lesson, observe it in a classroom, and debrief together
Help ELL and Special Education teachers support math learning for the range of learners
Explore ways to engage and involve parents as partners in math teaching and learning
Have Questions? Contact us to talk about your goals and objectives. We will work with you to create a professional development plan that meets your needs and budget.
Contact Us
Email: investigations@terc.edu
Telephone: 617.873.9785
Twitter: @Inv3_Math
Bursts In these 30-minute sessions, Investigations authors discuss how specific features of the Investigations 3 curriculum are being – and can be – used to promote and support math conversations and discussions in remote learning situations.
Watch Burst Series 1, Session 1: Promoting Student Talk Using the Students Might Say
Webinars In these 45-minute webinars, Investigations authors discuss one topic (e.g. assessment or review and practice in Investigations 3). Each Author Talk ends with a short Q&A focused on questions submitted by participants during registration.
Watch Investigations Author Talks
2021 Dates!
---
Burst Sessions

Three FREE 30-minute sessions, by Investigations 3 authors, about how teachers are using features of the curriculum to promote student talk in the online classroom.
Session 1: Students Might Say
3/2/21 Recording
Session 2: Math Words and Ideas
March 16, 2021, 7:00-7:30 EDT
Register now!
Session 3: Student Work
March 30, 2021, 4:00-4:30 EDT
Registration opens March 17th
Online Courses
Implementing Investigations 3 in the K-5 Classroom
June 23-August 10, 2021 
Supporting Math Learning
June 23-August 10, 2021  
---
Want to hold a workshop or online course for just your school/district? Contact us.
Join Our Mailing List
Learn about newly scheduled
professional development opportunities.