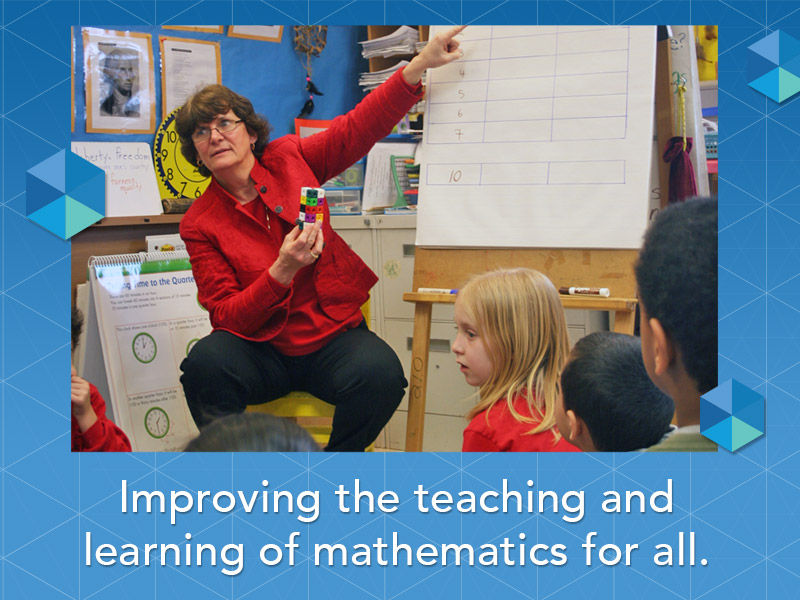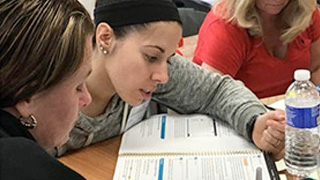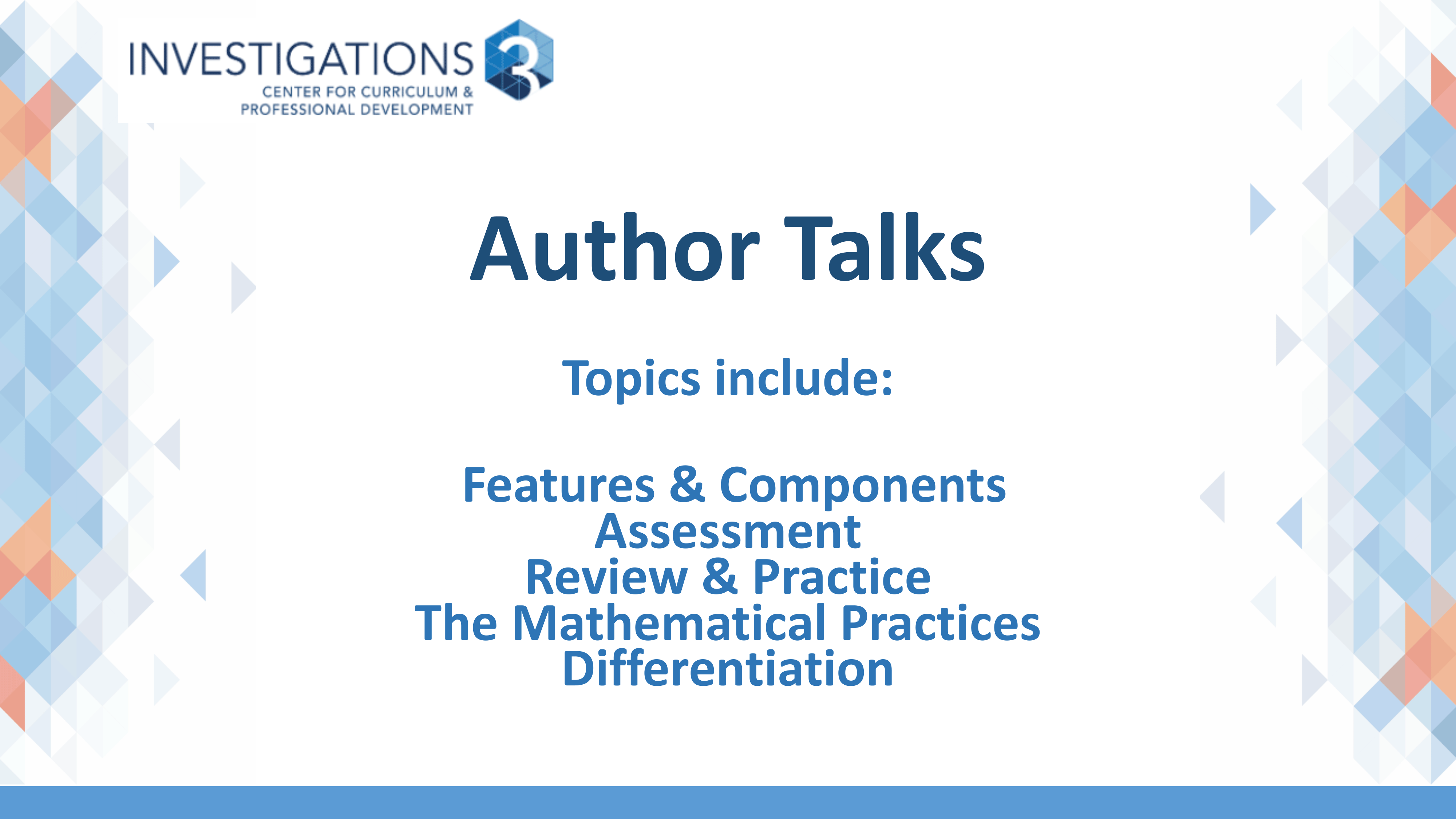 Watch Our Webinars
We have now had 5 Author Talks—FREE 45-minute webinars—featuring Investigations authors discussing topics related to the curriculum. Each ends with a short Q&A focused on questions submitted by participants. Recordings of all 5 are now available.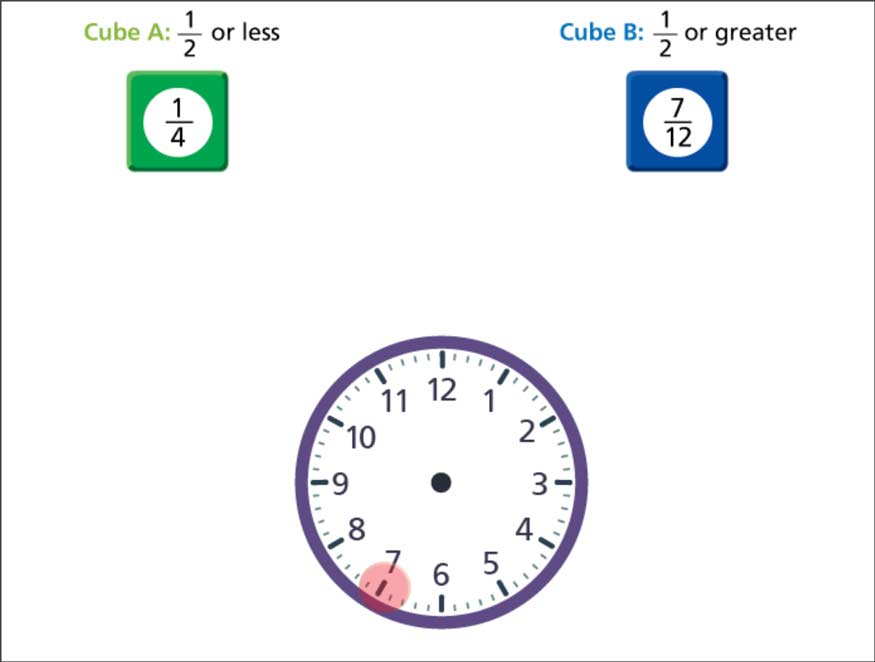 On a recent visit to a school in a small city in the Midwest, Karen and I joined a class of 5th graders as they learned a game in Unit 3 called Roll Around the Clock. In the previous session, students used a clock to find and name fractions and equivalent fractions....
read more
The more I learn about Investigations, the more I am in awe of the thoughtful design and how deep and rich it is from the very beginning. Each part builds elegantly across the grades.
— Principal and Workshop Participant