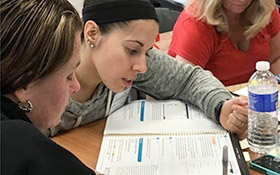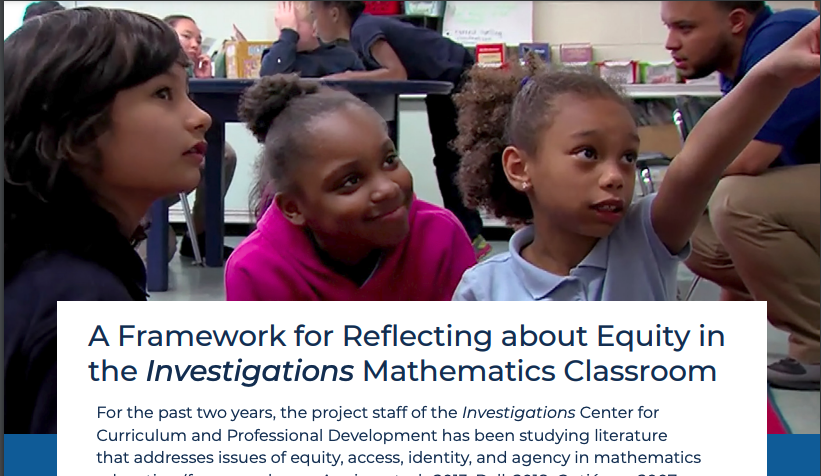 Equity
Learn more about a set of resources designed to support teachers and educators in thinking about issues of equity, access, identity, and agency in the Investigations classroom.
Recently added: documents that support teachers in using Unit 1 to create an equitable math learning community from the start of school.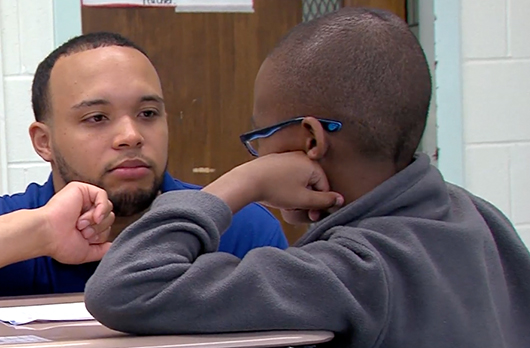 "I'm hoping to develop a math community where everyone has a voice and I can elevate the voices of students who may not have participated in discussions in the past." - Berta, Grade 2    Developing an equitable math learning community that centers each student's...
read more
The more I learn about Investigations, the more I am in awe of the thoughtful design and how deep and rich it is from the very beginning. Each part builds elegantly across the grades.