This 7-week asynchronous online workshop focuses on the teacher's role in supporting the range of learners in K-5 math classrooms. Appropriate for both users and non-users of the Investigations curriculum, the weekly sessions include interactive math tasks and discussions, as well as opportunities to analyze student thinking, and explore a variety of instructional strategies to effectively support and engage all students in math learning.  
In this course, participants:
explore ways to create a

 supportive and productive learning environment that empowers all students as math learners

 

examine strategies for differentiating instruction, supporting math language, 

conducting formative assessments, and creatin

g g

roupings to further all students' math learning

 

consider w

ays to effectively plan and facilitate math discussions that support and engage the range of learner

s

analyze student work and classroom video, and consider instructional moves that 

e

xtend, deepen, and invite math reasoning

collaborate with colleagues through interactive discussion forums in order think about how to support students with diverse learning profiles

 
Upcoming Course: TBD
Tuition: $500 per participant
Who Should Attend: K-5 teachers, special educators, math coaches, and others who are interested in thinking more about how to support mathematics learning for all students. 
Contact Hours: Participants receive a certificate for 40 contact hours or PDPs (MA only) upon completion of the workshop. 
Graduate Credits: 3 credits are available through Framingham State University, for an additional fee of $225 paid to FSU. Information will be shared via email. 
Have Questions? Check our FAQ or contact us to learn more, or for information about hosting an online workshop for your school or district.
Email: investigations@terc.edu
Telephone: 617.873.9785
Twitter: @Inv3_Math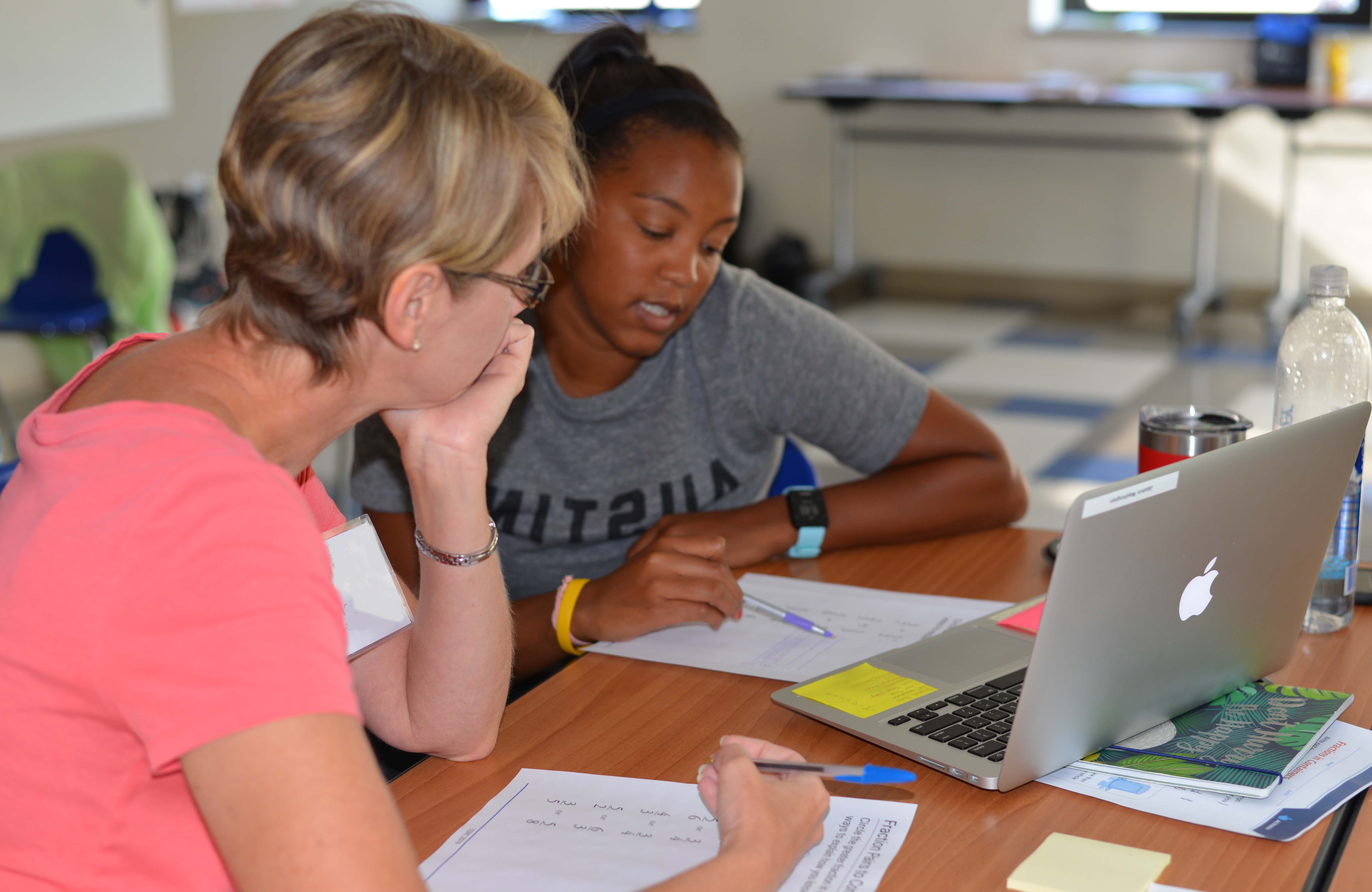 "Coming into this class my goal was to gather strategies to reach all my students, give them confidence, support and different entry points. I am leaving with a plethora of ideas to incorporate into my teaching, my work with students, and my work with my colleagues."