Picture it! J.M. Ullom ES, Las Vegas, NV, 5th grade classroom, 1992-1993. (Yes, there are schools in Las Vegas!) It was my 11th year of teaching. I'd taught 7th and 8th grade on two Native American Nations in Arizona, and had been teaching 5th grade in Las Vegas for four years. I'd been fortunate enough to receive high-quality professional development and was part of a math leadership project focused on Grades 3-5.
I was slowly changing the way I taught mathematics, relying less and less on the district-adopted textbook to guide my instruction. To start, I did something different from the textbook for the first month of school. That period of time grew longer and longer but I always knew "the district test cometh." I would eventually give up on what I believed was best for students, and return to using the textbook.
In August of 1992, though, I made the commitment to myself, and to my students, to teach the entire year using a student-based, constructivist approach. I did number talks every day (yes, they were around even then). My main source for ideas was Marilyn Burns's About Teaching Mathematics K-8 (1992)—the "purple book".
My students were working and thinking hard as they did units of study on:
patterns and functions
2- and 3-D geometry and measurement
fractions
probability and statistics
whole number computation.
Then, one week before the district test (the test "always cometh"), I realized I hadn't taught decimals at all! Granted, this was my own fault. There was a district curriculum framework and an adopted textbook. But the textbook wasn't meeting my needs. More importantly, it wasn't meeting my students' needs in terms of learning math and becoming mathematically powerful.
Remember—this was 1992. Being able to choose a textbook that worked for me and my students simply wasn't an option; they didn't exist. Teachers like me had to pick and choose from different sources (i.e. Marilyn Burns, Used Numbers, Seeing Fractions), cobbling together a year-long course of study. Creating a year-long plan of mathematics for my students was challenging; making sure it was coherent was near impossible.
And so my journey began… thinking about ways in which curriculum and textbooks matter. In 1992 I had no idea that by 2001 I'd be working as an Investigations author, and learning to think even harder about ways in which curriculum matters. I look forward to sharing my thinking about teaching and learning math, and our work with this amazing program that is Investigations.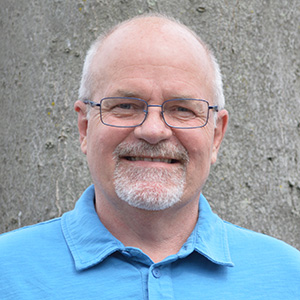 Latest posts by Keith Cochran
(see all)
Tag(s):
the role of curriculum
|